Circular Polarizer in Landscape Photography
Circular Polarizing filters are indispensable since they enable photographers to achieve creative, in-camera effects across many different scenes. Whether shooting deserts, oceans, forests, lakes, mountains, or jungles, a landscape photographer will find a reason to use a Circular Polarizer (CPL or CP). Second, the CPL effect needs to be captured in the camera on location.  It is incredibly difficult, if not impossible, to reproduce the effects of the CPL in post-production.
A Circular Polarizer works by removing scattered light and only allowing light rays which are traveling in one direction to enter the lens.  By filtering out scattered light, a CPL is able to remove glare from water, glass, or wet non-metallic surfaces.  Furthermore, it can cut through the haze in the atmosphere enriching the colors of the scene and increasing the contrast, such as deepening the blue in the sky.
Since the filter works by turning it on your lens until polarization is achieved, the majority of Circular Polarizers are screw-in or round in shape.
The Visual Wilderness articles offer guidance on using a Circular Polarizer in various scenarios as well as offer advice on how to approach vignetting or working with uneven polarization.
Posts
Pro photographer Jay Patel shares some idea about how build an ultimate photography filter kit for landscape photography.
Candace Dyar shows us what to do and what not to do while using circular polarizers for landscape photography to capture awesome photos!
Pro photographer Jay Patel's recommends that beginners always carry these important landscape photography accessories.
Jay Patel shares indispensable information about circular polarizer that will help landscape photographers to capture breath taking photos.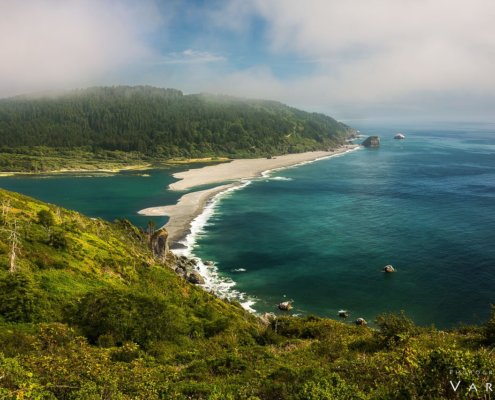 Learn why photography filters come in square, rectangular, and round shapes from Pro photographer Varina Patel
Discover the three photography filters which Chrissy Donadi thinks are essential for every nature and landscape photographer.
Denise Ippolito shares some very useful and practical advise on how to effectively use your photography filters in the field.
 Email Policy  |  Privacy Policy  |  Terms
INFOCUS NEWSLETTER
Join 45,000+ other photographers and get the Free eBooks, Free Creativity Course & Discount Codes right in your inbox.
Note:
 We never share your email address with anyone.
More Info.