Drone Photography Tips
There are many reasons why a nature and landscape photographer might want to enter the world of drone photography.  This is especially true as technology advances and prices are more affordable. Drone photography allows us to go where we normally could not go. It enables vantages points which were near impossible before. They are portable and lightweight. And most importantly, flying an unmanned aerial vehicle (UAV) is fun. It's the perfect toy for adults. Flying brings new discoveries every day, and it's a different variety of fun compared to shooting with a regular DSLR or mirrorless camera.  Moreover, aerial images can add variety to your photography portfolio. If you are thinking of crossing into the drone photography world, let our professional photographers help guide your flight path.
Our team shares their thoughts on which UAV to buy as well as shooting techniques and drone etiquette. In addition, they will offer flying advice and thoughts on how to maximize battery life.  They will explain the differences with drone cameras and the challenges of photographing from the air to maintain good image quality. Even more important, they will share tips on how to overcome those challenges. For example, what if you are worried about not having enough megapixels? We'll share how to shoot multiple images and combine them into a stitched multi-megapixel panorama. This solution eliminates the concern for not having enough megapixels as well as opens the door to increased creativity.
Additionally, our photographers will explain their experience on getting a commercial drone license to sell images with a focus on landscape photography. Last but not least, glean expert advice on post-processing specifically for these type of images.
Posts
Ugo Cei shares some basic drone photography concepts for travel photographers to capture photos from a unique perspective.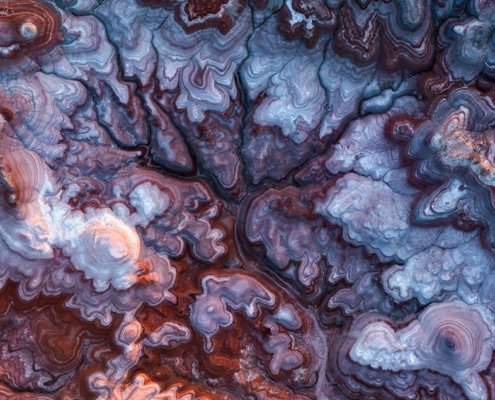 Grant Collier
Pro photographer Grant Collier talks about both basic and advanced techniques for drone photography to produce some unique landscape photos.
Drone photography is an entirely different experience! If you want to awaken different levels of creativity, this may be something to try.
 Email Policy  |  Privacy Policy  |  Terms
INFOCUS NEWSLETTER
Join 45,000+ other photographers and get the Free eBooks, Free Creativity Course & Discount Codes right in your inbox.
Note:
 We never share your email address with anyone.
More Info.