Seasonal Landscape Photography
The beauty of landscape photography is that an image captures a fleeting moment in time. The chance of returning to a location and experiencing the same scenery, color, and light is slim. For this reason, returning to the same location over and over again is exciting for landscape photographers. Every return trip is always different. Moreover, this is why the changing seasons breath new life into landscape photography locations. Spring fills the lands with baby animals, budding trees and flowers, as well as the bright pigments of green. Summer offers lush, deep greens against with vibrant colors in the sky. Fall brings those bright colors across the tree leaves. While winter carpets the lands in a quiet blanket of pristine white snow.  There is a season to match every photographer's style.
As the days march on, landscape photographers adapt with each of the changing seasons. Learning the traits of each season is the only way to capture fall foliage at its peak or know how to find the best wildflower locations in spring. Moreover, knowing how to prepare yourself to stay warm for a winter photography excursion is critical to capturing the perfect winter landscape image. Our articles guide you through the research and planning for travel photography.  Our professional photographers share their insights on favorite locations for every season as well as how to best prepare for everything from spring photography to winter photography.
Similarly, we'll give you indispensable tips and tricks for post processing specifically for particular seasons.  Find ways to make your fall foliage colors realistically pop in our fall photography articles or color tips on processing snow in winter photography images. No matter the season, we have you covered.
Posts
Pro photographer Kevin McNeil shares invaluable lessons learnt from years of photographing wildflowers in the pacific northwest.
Pro photographer Ugo Cei's shares travel photography tips for visiting Japan to capture outstanding fall colors and avoid the crowds.
When planning a summer photography trip, let professional photographer Peter Coskun guide you on choosing the best nature photography location for you.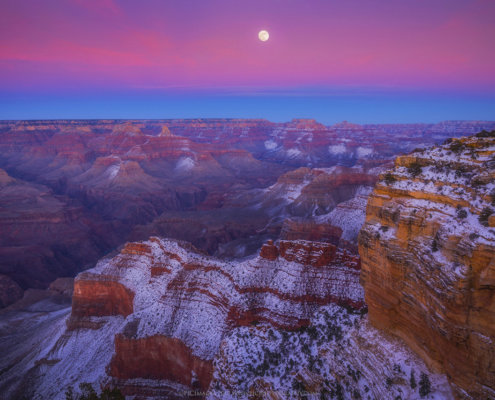 A winter photography experience in the desert is truly magical. Here is Peter Coskun to show us how capture winter's touch on desert landscapes.
Winter photography can be detrimental to your gear.  Follow these 5 indispensable cold weather photography tips to protect your gear in extreme cold.
Winter Photography can be challenging for number of reasons. So here are few tips by Mital Patel to get you started.
 Email Policy  |  Privacy Policy  |  Terms
INFOCUS NEWSLETTER
Join 45,000+ other photographers and get the Free eBooks, Free Creativity Course & Discount Codes right in your inbox.
Note:
 We never share your email address with anyone.
More Info.