Fall Photography
Fall Photography is a favorite among nature and landscape photographers and for good reason. There is an increase in sleeping hours with later sunrises and earlier sunsets. Cool and crisp temperatures offer a refreshing change of pace. And the build of anticipation and exhilaration in searching and finding fall foliage is a fun chase. Fall foliage photography gifts vibrant autumn color throughout the entire day, instead of just sunrise and sunset.
Beside vibrant leaves, photographing autumn color presents a good range of weather conditions to capture fall photos.  There is opportunity to find fog and mist in the mornings as well as dew and raindrops scatter across colorful leaves.
Our articles highlight the best places and times to maximize your chances of catching fall colors at their peak. Additionally, we offer advice on how to capture beautiful autumn images before and even after peak. We have covered everything you need to know about creating the most stunning Fall Photography images. We highlight how to find the best composition, creative techniques to elevate your portfolio, and secrets to post-processing fall colors that realistically pop in your nature images.
Posts
Chrissy Donadi shares fall photography post-processing advice to create outstanding autumn images with realistically vibrant colors.
Pro nature photographer Jay Patel frequently uses these 7 essential fall photography tips to capture breathtaking autumn photos.
Pro landscape photographer Kevin McNeal tells us why Mount Rainier makes a perfect place for photographing fall foliage.
Fall photography has some specific technical challenges with fall colors. Learn how to get the best autumn photographs and avoid some common mistakes.
When the end of summer comes with the crisp, fresh morning air, Patricia begin to anticipate heading out to photograph waterfalls.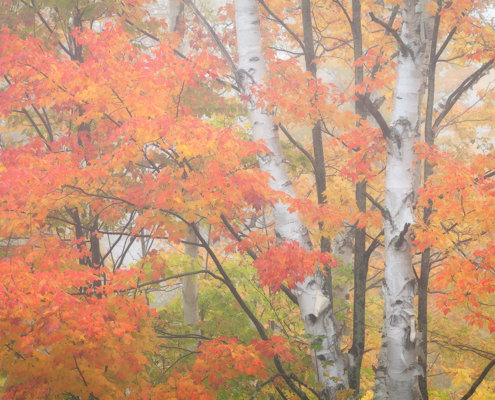 6 Useful Steps to Improving Your Fall Photography and Capturing the Colors of Autumn from Landscape Photographer Sarah Marino.
 Email Policy  |  Privacy Policy  |  Terms
INFOCUS NEWSLETTER
Join 45,000+ other photographers and get the Free eBooks, Free Creativity Course & Discount Codes right in your inbox.
Note:
 We never share your email address with anyone.
More Info.