GND Filters for Landscape Photographers
Graduated Neutral Density Filters, also known as GND Filters have a variety of uses in landscape and nature photography.  Graduated Neutral Density Filters reduce the dynamic range of a scene, thereby taming bright lights and balance exposures.  A GND filter enables landscape photographers to capture a high dynamic range photo in a single shot.  This will save landscape photographers from having to manually blend multiple exposures together during post-processing.
The GND filter makes it easier to simultaneously capture the light and dark areas with more detail.  Normally, GND filters are taller than they are wide and have two distinct parts: a dark section and a completely clear or transparent area. Think of a GND filter as a pair of sunglasses where only the glass's top half is shaded.  The purpose is to situate the darker part of the filter over the brighter part of your image.  Shading the bright area reduces the dynamic range of the image.
Typically, the GND filter is used with a holder that is mounted to your lens. The holder allows the filter can slide up and down to appropriately match the transition area of the scene.
There are three types of Graduated ND filters: soft grad, hard grad, and the less common reverse grad.
Soft GNDs contain a smooth taper from the dark end to the clear end, providing a subtle transition within the image.  A mountain vista is an example of when a soft graduated neutral density filter could be appropriate.
Hard GNDs have an abrupt delineation between the dark and clear areas. The Hard GNDs are most useful with very flat horizon line. Reverse GND filters are less common.
Reverse GNDs are a Hard GND where the dark area is in the middle of the filter, rather than on the edge.  Managing intense horizon sunrises and sunsets is the reason for the creation of Reverse GND filters.  A seascape sunset image with a lot of the sky in the top of frame is an example when a Reverse GND may be helpful.
The Visual Wilderness articles will offer guidance on the best situations to use Graduated Neutral Density Filters versus take multiple exposures to manually blend in post-processing.  In addition, the articles offer guidance for landscape photographers to deal with uneven horizons.
Posts
Pro photographer Jay Patel shares some idea about how build an ultimate photography filter kit for landscape photography.
Is it better to use Graduated Neutral Density Filters in the field, or high dynamic range (HDR) processing in Photoshop for nature photos?
Pro photographer Jay Patel's recommends that beginners always carry these important landscape photography accessories.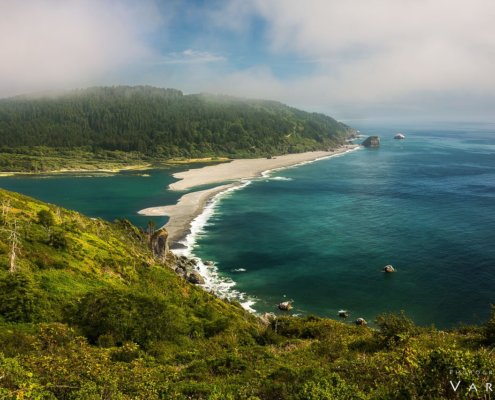 Learn why photography filters come in square, rectangular, and round shapes from Pro photographer Varina Patel
Joshua Snow discusses what photography filters to use for specific photo situations to create some stunning landscape photos.
Discover the three photography filters which Chrissy Donadi thinks are essential for every nature and landscape photographer.
How to use ND Filters and GND photography filters for capturing some creative photos under less then ideal light conditions.
 Email Policy  |  Privacy Policy  |  Terms
INFOCUS NEWSLETTER
Join 45,000+ other photographers and get the Free eBooks, Free Creativity Course & Discount Codes right in your inbox.
Note:
 We never share your email address with anyone.
More Info.