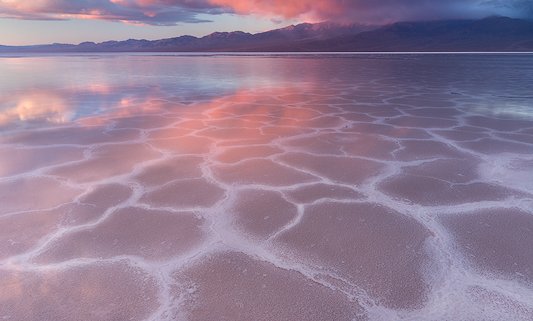 6 Tips for Scouting Landscape Photography Locations
When I first got started with landscape photography, I didn't understand the benefits of scouting locations in advance. Instead, I just showed up to places and hoped for the best, often without much time for exploration. While I still generally prefer serendipity to doing a lot of pre-planning, I have found that better location scouting practices, like those I discuss below, have helped me improve my photographs.
Depending on the situation, I sometimes scout a location well in advance of the time I plan to photograph it, like during a midday or off-season hike (for example, thinking about what a location will look like in autumn when I am visiting in the summer). On days where I am actively photographing, I always try to arrive in a spot with quite a bit of time before sunrise or sunset so I can explore potential subjects, practice compositions, and think about the developing conditions with the goal of being better prepared. With these basics in mind, here are six tips for improving your location scouting practices.
Use Your Feet
When teaching workshops, one of my first pieces of advice is to look around and observe well before setting up to take photos. That same advice applies to location scouting. Walking around and spending some time to take in a location's features can help in identifying subjects and compositions that might be more compelling than what first caught your eye. This kind of exploration can also help you get a sense of how your perspective changes as you move around. With more information about a place, you can make better decisions once you start photographing.
Look Through Your Lenses to Help Plan Possible Compositions
With practice, a photographer can get a sense of what a scene might look like at different focal lengths. Still, I find it to be helpful to get out my camera and lenses when scouting to see what actual compositions might look like. I sometimes find that what I think looks great to my eyes looks far less interesting when I actually take a look through the lens I intend to use. I would rather know that a concept will not work while scouting rather than returning during better conditions only to find out that my idea doesn't translate very well into a photograph.
Take Notes or Sample Photographs
While I am not much of a note-taker, I do take a lot of reference photographs with both my iPhone and my dSLR. Going through this process can be helpful in developing actual compositional options for multiple directions or different subjects, reducing the need to scramble around looking for a last-minute option based on evolving conditions. By planning compositions, taking reference photos, and then returning to view them, even just a few minutes later, you can often see how well a composition might hold up. And, longer-term, I find it to be helpful to return to these reference photos when planning a future trip or deciding that I want to return to a specific spot under better or different conditions (and sometimes thinking about what I should do differently next time around).
Think About Timing and Conditions
While some spots can work under many different types of conditions, a particular time of day or year might show off a place particularly well. Whenever I visit a place, I try to think through what conditions might work the best for what I want to achieve with my photographs. What time of day might work best (including what parts of a landscape will be front-lit or back-lit when I plan to return)? What times of year might offer better or different options? Would stormy skies or colorful light complement this landscape the best? Do I need a sky full of clouds or might clear skies work? In addition to your own observations, phone apps like the Photographer's Ephemeris or Photo Pills can also be helpful in understanding how attributes of your scene, like the angle of the sun at a particular time of year, might be beneficial.  By working through these considerations, you increase your knowledge of a spot and potentially your ability to photograph it successfully.
Use a Handheld GPS
My handheld Garmin 450T GPS is one of my favorite tools for location scouting, especially when visiting expansive and featureless landscapes. We are in Death Valley National Park right now, with the landscapes here demonstrating how useful a GPS can be for scouting. When walking through an expansive landscape like the salt flats at Badwater Basin, using a GPS to mark interesting spots can be very helpful. At sunset one night, I found a composition that I especially liked but the clouds and lighting that night were not terribly conducive to making the photo I wanted. I marked the spot on my GPS so I could return again at sunrise. With repeating patterns for hundreds of feet in each direction, finding my specific composition again would have been nearly impossible, especially in the dark – a problem that marking the GPS coordinates for my spot easily solved.
Failure is Okay
A willingness to explore and exercise curiosity are two important characteristics for landscape photographers. However, with a willingness to explore comes the reality that not every excursion will have a productive result. At least for me, the joy and satisfaction I experience in finding interesting and unexpected spots easily makes up for the less productive excursions.
Do you have any tips for location scouting? If so, please share them in the comments!